Way to go !
Congratulations on completing the Rhythm Breathwork Journey!

This has been quite a week. Whether you've had highs, lows, and everything in between, I hope it's been a growing experience. We can't thank you enough for giving yourself this gift and trusting us to offer it.


What's next?

The journey of life is to grow and evolve. Our hope is that you do just that. This Journey was created to help you experience the power of breathwork and incorporate it into your life consistently.

In the Members Home aka "Breathwork" tab, we have videos and MP3s organized so you can continue your practice without distraction. You will always have a place here in the community and videos will always be accessible.

If there's something we can offer you or some way we can help you on your consistent breathwork journey we would love to hear it.

In regards to your certificate, I have emailed it over to you, which will be attached so you can download and print it off if you'd like. If you don't see it in your inbox or spam folder please reach out and we'll get another one over to you.

This has been one amazing month and we look forward to seeing you in the future.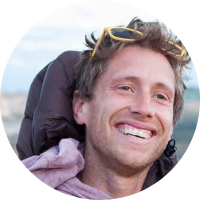 Much Love,
Tyson

Can you give us a quick share?
Below are some quick options to share the 7-Day Rhythm Breathwork Journey if you haven't yet. We can't thank you enough for helping reach as many as we can with our daily rhythmic breathwork practice. Inviting friends and family to include breathwork in their daily routine is a priceless gift.
How To Share: Simply scroll down below and pick the video or images that you like and there will be a link to download. From there just head over to your favorite social media app and share it. It's that simple. We even have quick instant share buttons at the bottom.
Quick Share Buttons