Hi !
Congratulations on completing the 30-Day Rhythm Breathwork Journey! This has been quite a month of highs, lows and everything in between. We can't thank you enough for giving yourself this experience and trusting us to offer it.

If you are a member or have donated we thank you for your support. Completion Gift Package and certificate will be mailed out to you if you donated over $50 OR have the Completion Gift Package option in your membership. We only ship once a week so it could take a couple weeks for it to arrive.

What's next?

The journey of life is to grow and evolve. Our hope is that you do just that. This Journey was created to help you experience the power of breathwork and incorporate it in your life consistently.

In the Members Home we have videos and mp3's organized so you can continue your practice without distraction. You will always have a place here in the community and videos will always be accessible.

If there's something we can offer you or someway we can help you on your consistent breathwork journey we would love to hear it.

In regards to your certificate, I have emailed it over to you, which will be attached so you can download and print it off if you'd like. If you don't see it in your inbox or spam folder please reach out and we'll get another one over to you.

This has been one amazing month and we look forward to seeing you in the future.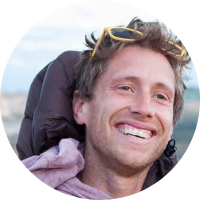 Much Love,
Tyson

Gift Certificate & Donation
If you were wanting the Finishers Gift Package & Donate we have the form below for you again if you need.
Must be logged to complete check-in 🙂